24th January 2008 – the Faith Tabernacle, Headquarters of the Bishop David Oyedepo led Living Faith Church Worldwide aka Winners' Chapel located in Ota, Nigeria was listed by the Guinness World Records as the largest church in terms of capacity in the world with a sitting capacity of 51,400 people and an overflow for 52,000 people.
The Tabernacle was a product of a prophecy on 10th April 1982 at a secondary school in Kwara State Nigeria known as 'Power House' where it was prophesied that 'a tent shall be built to sit 50,000 people'. This made some of the 70 attendees leave the 'Power House'.
The foundation of the Faith Tabernacle was laid on 29 August 1998 while construction commenced on 18th September 1998. It was completed and dedicated on the 18th of September 1999. Thus, when size is juxtaposed with time, it is said to be the fastest auditorium ever built. However, The Tabernacle wasn't acknowledged by the Guinness World Records until January 2008. Faith Tabernacle took only twelve months to build – and the engineer who designed the Tabernacle was awarded Engineer of the year 1999 in Nigeria.
The Faith Tabernacle is acclaimed to have been built entirely debt-free and with only made-in-Nigeria materials. The most outstanding of the Faith Tabernacle's features is that its roof is suspended over the entire structure without a single pillar at its epicentre.
The Faith Tabernacle is deemed one of the world's recognisable feats in the field of engineering. It was estimated to have cost about N900 million ($9m) at the time while the Eagle Square Abuja with a capacity of 5,000 built about the same time cost N3.2bn ($32m) which is almost 400% higher.
This Guinness World Record was broken by the 55,000 capacity Philippine Arena in 2014 while the record returned to Nigeria in 2018 when Pastor Paul Enenche (a spiritual son of Bishop Oyedepo) led Dunamis International Gospel Centre dedicated the gigantic Glory Dome Headquarters Church of 100,000 sitting capacity on November 24th 2018. A project which lasted only 4 years.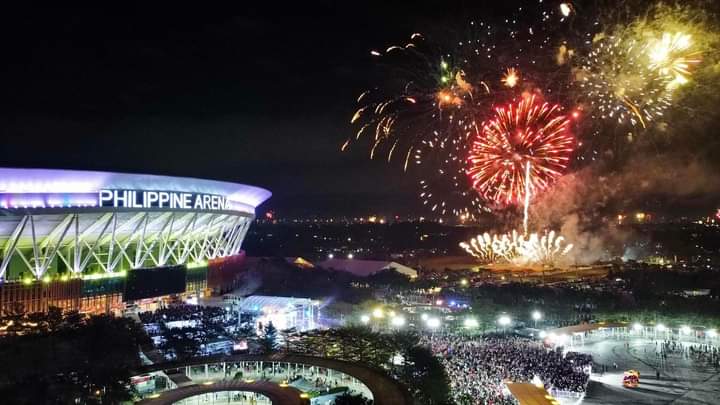 In a few months time, the Faith Tabernacle will become an overflow facility to the 109,000 capacity Ark which is billed to become the 'largest church structure on earth'.
January 24, 1573: English poet and preacher John Donne, dean of St. Paul's Cathedral in London, is born. One of the most prominent preachers of his day and one of the greatest English poets, he is known for such famous lines as "No man is an island," "For whom does the bell toll? It tolls for thee," and "Death be not proud.
TodayinHistory
#ChurchGist
Join any of our Telegram Channels.
t.me/ChurchGist
t.me/CGWitness