We appreciate the faithfulness of God in Landmark University for distinguishing her just like a house that is set on a hill that cannot be hidden. We thank God for the continuous building and establishment that He has granted you in these 12 years of Success, breakthroughs and exploits.
We thank God who gave the direction to God's Servant Bishop David Oyedepo towards the establishment of this pacesetting University that has brought transformation in the educational system. Thank you for being a channel to draw abiding multitudes into God's kingdom. Thank you for being God's storage house, preserving his children from the decadence in the world.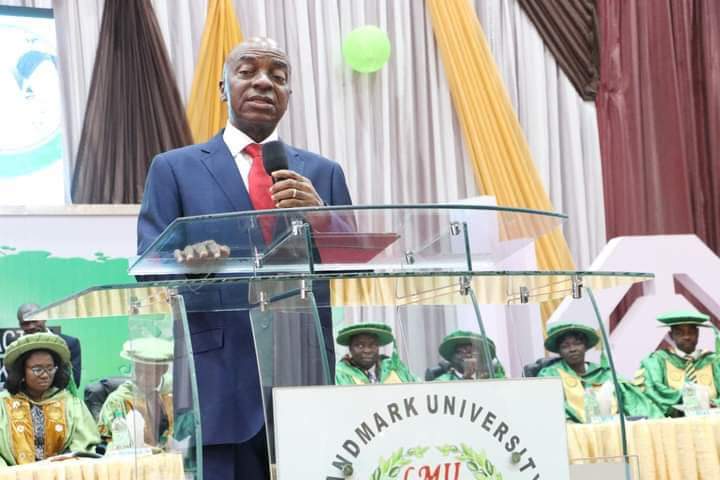 We pray that all the good things the Lord has purposed to do through you, you shall fulfill it. We pray that the Lord continues to guide you as He keeps unveiling his plans for the University.
Congratulations and God's abundant blessings.
From all of us at Church Gist.
#LandmarkUniversity
#UniversityAnniversary
#ChurchGist
Join any of our Telegram Channels.
t.me/ChurchGist
t.me/CGWitness